Head Jewels in Charge
Wake Up Your Morning Routine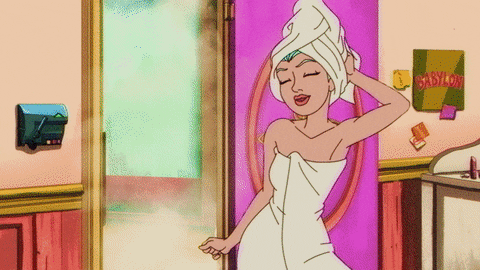 Having a morning routine is crucial because it starts your day off in the right direction and ensures you'll have a productive day. Make sure you have enough time to do your morning routine. Here's how you can use Jeweline's products in your morning routine that'll leave you feeling energized, healthy, and ready to take on the day.
Morning Routine With Jeweline
Start the day with an energizing shower by using Pink Grapefruit and Mint shower steamer, the shower steamer dissolves in the shower with hot water, when the shower tablet is dissolved it releases essential oils of grapefruit and mint that will surely wake you up. The Mint will also have a cooling and relaxing effect that'll keep you relaxed but awake in the shower.

Then, to give that added burst of energy Use the Citrus and Lemongrass Body Wash the burst of citrus and lemongrass will wake you up if the shower steamer didn't. This nourishing body wash can be used daily and can be also used as a shampoo too! 2 for 1 who doesn't love that?!. Want a little more boost of energy? The Joy Shower Bombs will do just that it has the same effect as the shower steamers but the scent of the citrus lemongrass body washes. The best of both worlds.
After that energizing shower, brew a cup of coffee. The workflow blend would really put a pep in your step. This blend has 4 different types of blends Arabica, Colombian, Excelso, and Guatemalan Beans. It is a 75% dark and 25% light roast. The light roast is what gives #Workflow that extra 25% kick of caffeine. Both are wet-processed. Mixing these two beans gives you the best of both worlds: the caffeine, and the bold taste of the dark roast.
Feeling energized and awake yet? Now that you're fully awake you now focus on your daily health with our Multivitamin tincture that will provide you with the vitamins that you need daily that'll keep you healthy. To add a boost of immunity use vitamin c powder. You can add the tincture in a glass of water, juice, or even smoothies if you're not a big coffee drinker.
To finish everything off and balance yourself. Use the Goddess Energy Roll- on to bring out that goddess energy that you'll need to tackle the day!

If you need an extra boost of energy throughout the day. Use the Double Shot Energy Booster tincture that gives you an extra ummmph you may need throughout the day.
Now, you're ready to conquer the day and can handle whatever the day brings you after completing the morning routine. Jeweline can help you enhance or even help you start your own morning routine.
Shop Today to start your morning routine: